"Born to Win, Breed to Succeed"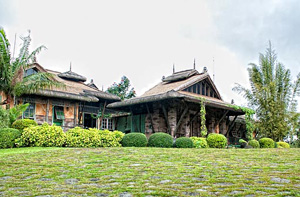 The Kennel is situated in a 1.2 hectares rest house in Silang, Cavite.
All of the kennels are constructed along the perimeter walls of the rest house and are beautifully designed in such a way that you will not notice the kennels that are along the fence.
Advanced Hobbyist Kennel is registered with the Philippine Canine Club Inc. (PCCI) since 1992.
Its owner, Mr. Jaime Lim is a member of PCCI since 1982. He had been showing German Shepherd Dog in 1982 and American Cockers Spaniel in 1990. He was one of the founders of working Dog Club, Inc. in 1983 and American Cocker Spaniel Club of the Philippines in 1990.
The breeds he has been breeding at present are the German Shepherd Dog, Siberian Husky,
English Bulldog, Pit-bull, Norwich Terrier, Pekingnese, Keeshond, Old English Sheepdog, Mini Dachshund, Mini-Pinscher, Maltese, Yorkshire Terrier, Chihuahua, Shetland Sheepdog, Shih Tzu and Beagle.
Many of their breeders are from imported stocks and from champion lines. All of their puppies are properly vaccinated and dewormed before they are allowed to leave the kennel.
All of the Kennels have runs for the dogs to exercise, not to mention the huge area in the rest house where they could run and play.
The kennel is located adjacent to Tagaytay therefore; the weather is cool, making the place very adaptable for breeding and conditioning of dogs.